Because it is in a healthy environment to learn.
The school is located in Matadepera, in a privileged environment in direct contact with nature, near the Sant Llorenç del Munt Natural Park. This location turns the exterior into an experiential classroom that stimulates curiosity, motivation and creativity. It has large outdoor areas, a grass soccer field, an indoor pool, large areas of forest and multiple sports facilities. These spaces are not only enjoyed, but also promote education in sustainability.
The privileged environment of the school, in direct contact with nature, makes the natural, social and cultural subjects take on great relevance in the day-to-day life of the students in our school.
From early childhood education to Baccalaureate, in a transversal and experiential way, students live and learn in contact with nature and the environment, through different proposals.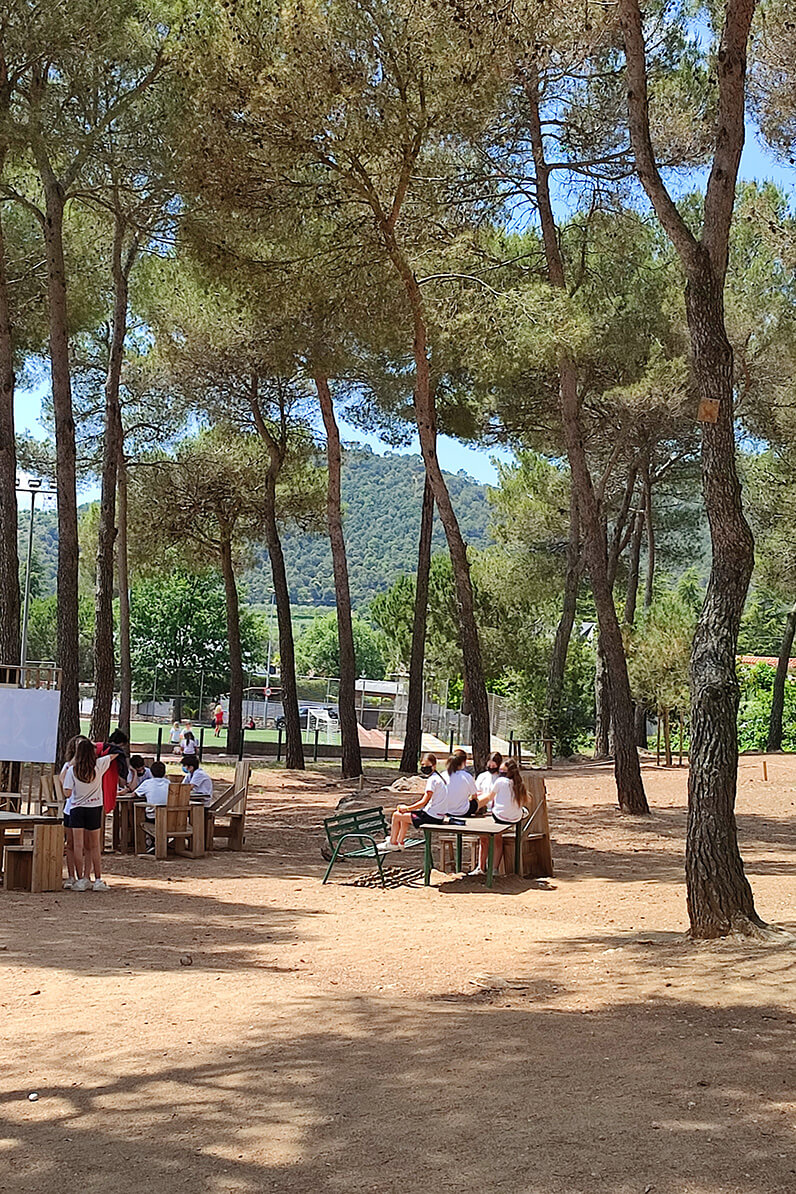 From a young age, to the stage of early childhood education, we encourage observation, research, formulation of questions and hypotheses from the education space of the laboratory. It is a space where we offer different proposals in three corners that vary monthly.
In the primary stage, English is being introduced in the teaching of the natural subject. Learning is done in an experiential way, enhancing curiosity and the search for information through documentary projects integrated both physically and digitally.
In the secondary stage, the learning of the natural, social and cultural areas are divided into several subjects, such as science, technology, social,… some of which are taught in English. Each of these subjects has specific spaces where the students experiment with the contents.
The baccalaureate focuses on preparing students for access to higher education, and the acquisition of more specific knowledge. In addition, students are part of the BTEC project, which offers specialization in an area in English, and with the acquisition of a European qualification equivalent to professional training.